Welcome Campers!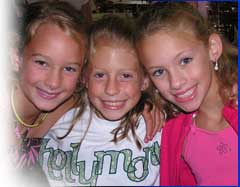 We're so glad you have found our site and you are interested in Camp Hollymont! What an amazing place to spend your summer!!! So many opportunities await you - we have sports, arts, and fun!
You will live, learn, laugh, love, play, and smile more than you ever have before!!!
As one camper stated,
The only bad thing about Hollymont
is you have to wait a whole year
before you get to go back!