Welcome Staff!!!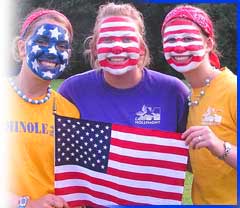 Thank you for visiting the Hollymont staff page! Each summer young women from all over the country join the Hollymont team to have the best summer ever!
This unique group has a great impact on the lives of campers and dedicates their time to making a difference. Staff spend their days singing, planning activities, teaching skills, participating in night activities, and ending their day with evening devotions.
Through all of this, lifelong friendships and memories are created. By the end of the summer, you will find that Hollymont was one of the most amazing experiences and one you will never forget!!!